This page is to help people find our house on Lake Texoma. Everyone is welcome to come for a visit. Or use the house themselves when we're away roaming somewhere.
The house has broadband wireless Internet, cable television, and an alarm system. Just call us for a key and the alarm codes before visiting. Check our Restaurant Guide page for places to eat while your there.
The lake house, actually a mobil home, is located in the community of Sherwood Shores, near the town of Gordonville. We're about one mile south of the Oklahoma state line, just off highway 377. The house is about 1 1/2 blocks off the lake itself.
Click the picture below for a general location guide.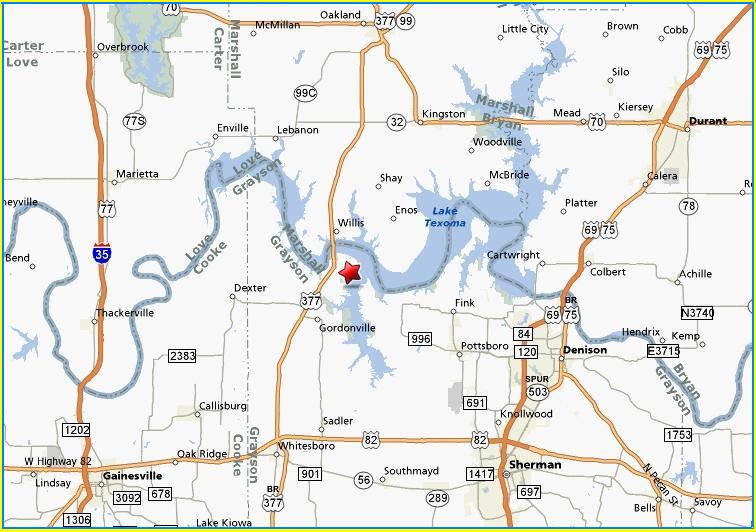 The actual address is below.
489 Oak Trail Dr.
Gordonville, TX 76245
You can Mapquest it, or use our links and maps below.